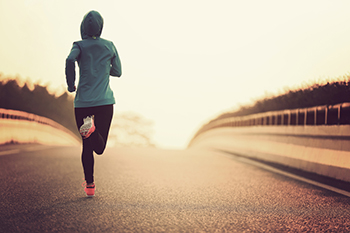 When shopping for running shoes, it can be quite easy for an individual to become overwhelmed by all of the different styles and potential options. It can therefore be helpful for an individual to be familiar with and well-versed in the different technical terms for elements of a running shoe. One important part of a running shoe is known as the tongue of the shoe. This part of the shoe serves several important functions. For example, the tongue essentially protects the upper part of the foot from the laces. The tongue typically runs to the toe area. There are two different types of tongues in running shoes. First, gusseted tongues connect to both sides of the foot. By contrast, a burrito tongue only connects to one side of the foot. If you are someone that is looking to purchase a good pair of running shoes, it is highly recommended that you contact a podiatrist who can help you meet all of your running shoe needs.
If you are a runner, wearing the right running shoe is essential. For more information, contact one of our podiatrists from Kokomo Foot & Ankle Center. Our doctors can provide the care you need to keep you pain-free and on your feet.
Choosing the Right Running Shoe for Your Foot Type
To increase performance and avoid the risk of injury, it is important to choose the right running shoe based on your foot type. The general design of running shoes revolves around pronation, which is how the ankle rolls from outside to inside when the foot strikes the ground.
Neutral runners are able to choose from a wide variety of shoes, including minimalist shoes or even going barefoot.
Runners who overpronate, or experience an over-abundance of ankle rolling, should choose shoes that provide extra motion control and stability.
Runners who underpronate, or supinate, have feet that have high arches and lack flexibility, preventing shock absorption. They require shoes with more flexibility and cushion.
If you have any questions please feel free to contact our office located in Contact Us . We offer the newest diagnostic and treatment technologies for all your foot and ankle needs.
Read more about Choosing the Right Running Shoe for Your Foot Type